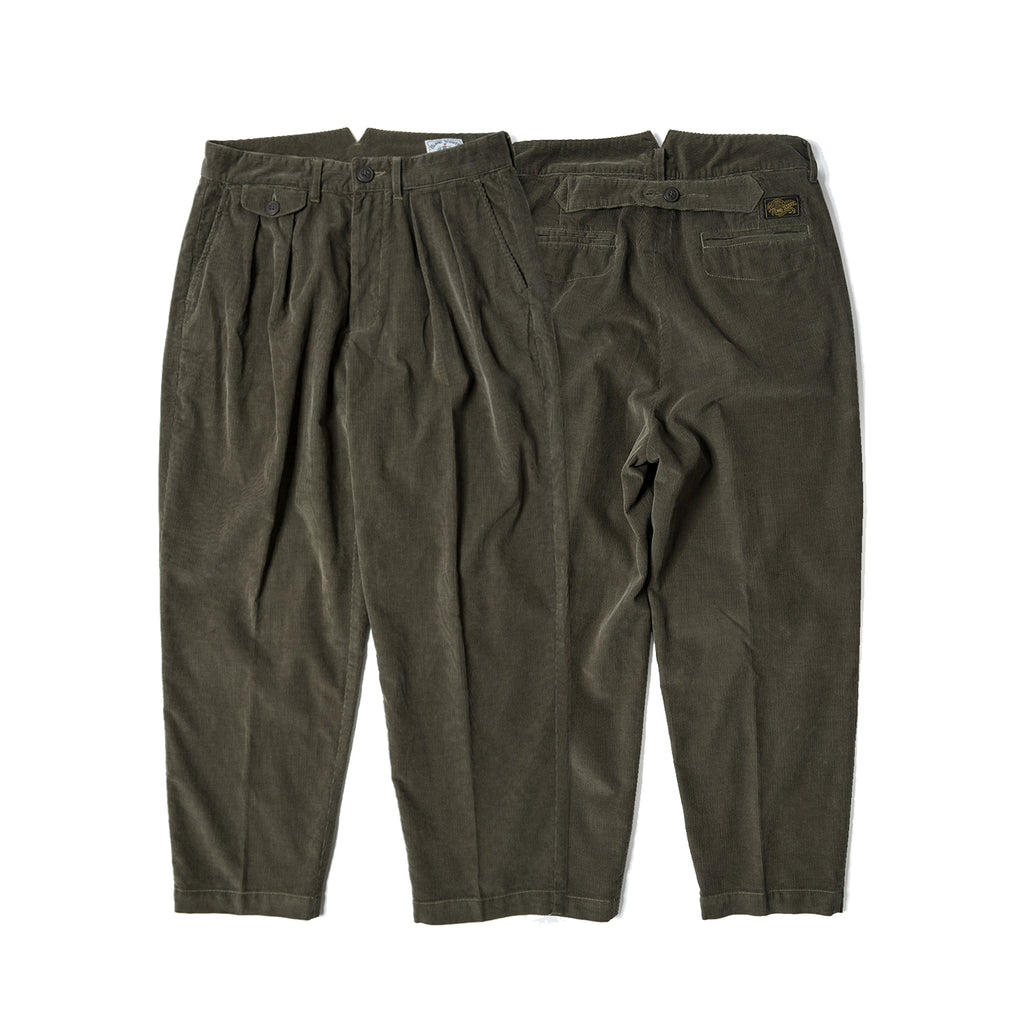 60s Cotton Corduroy Ankle Fit Work Pants - Olive
Product Description
Hong Kong 80s vintage stock fabric

100% Cotton Corduroy

Made by special cotton herringbone weaving machine
Classic Side Pockets style with coin pocket.
Vintage tape detail on the back.
Internal with Organic fabric and lining.
Ankle Fit.
Vintage washed process to achieve a soft hand feel with the vintage look.
Internal with organic cotton fabric with finest finished.
Materials & Specifications
100% Cotton
Vintage looks button.
Guarantee no shrink.
Heavy double twins stitching.