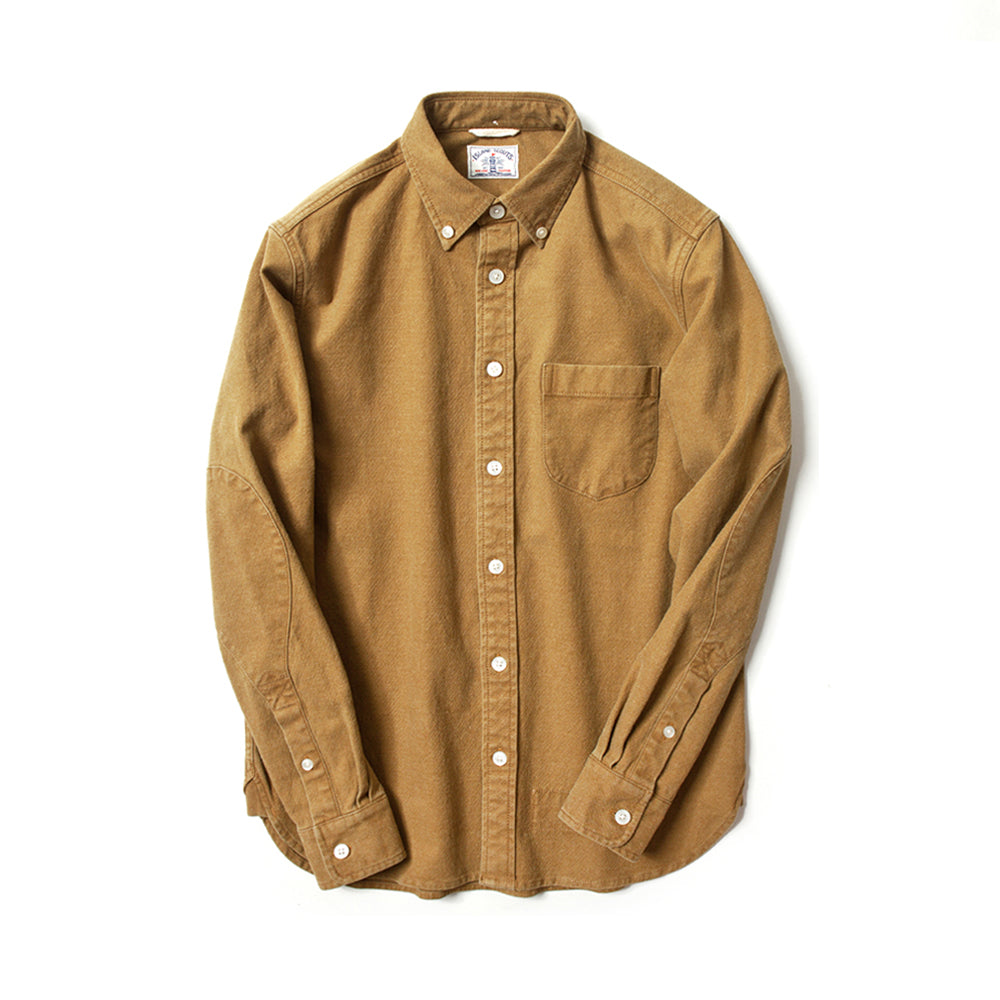 Brushed Cotton Long Sleeve Elbow Patch Shirt in Mustard
Product Description
Hong Kong 80s vintage stock fabric

Brushed cotton fabric.

Single vintage shape chest pocket with rounded ham.
Classic button down.
Special elbow patch detail on sleeve
Casual and easy fitting.
Vintage washed process to achieve soft hand feel with vintage look.
Special worker front placket detail.
Vintage back pointed collar sharp.
Materials & Specifications
100% organic cotton.
Shell looks button with ivory finish in poly.
Construction is a double needle felled chain-stitched seam.
Guarantee no shrink.